The Tampa Bay Lightning recently unveiled the jerseys they will be using in the stadium series. That gave me the idea to do something similar with Reno Pond Hockey.
Tampa Bay Lightning Jersey
---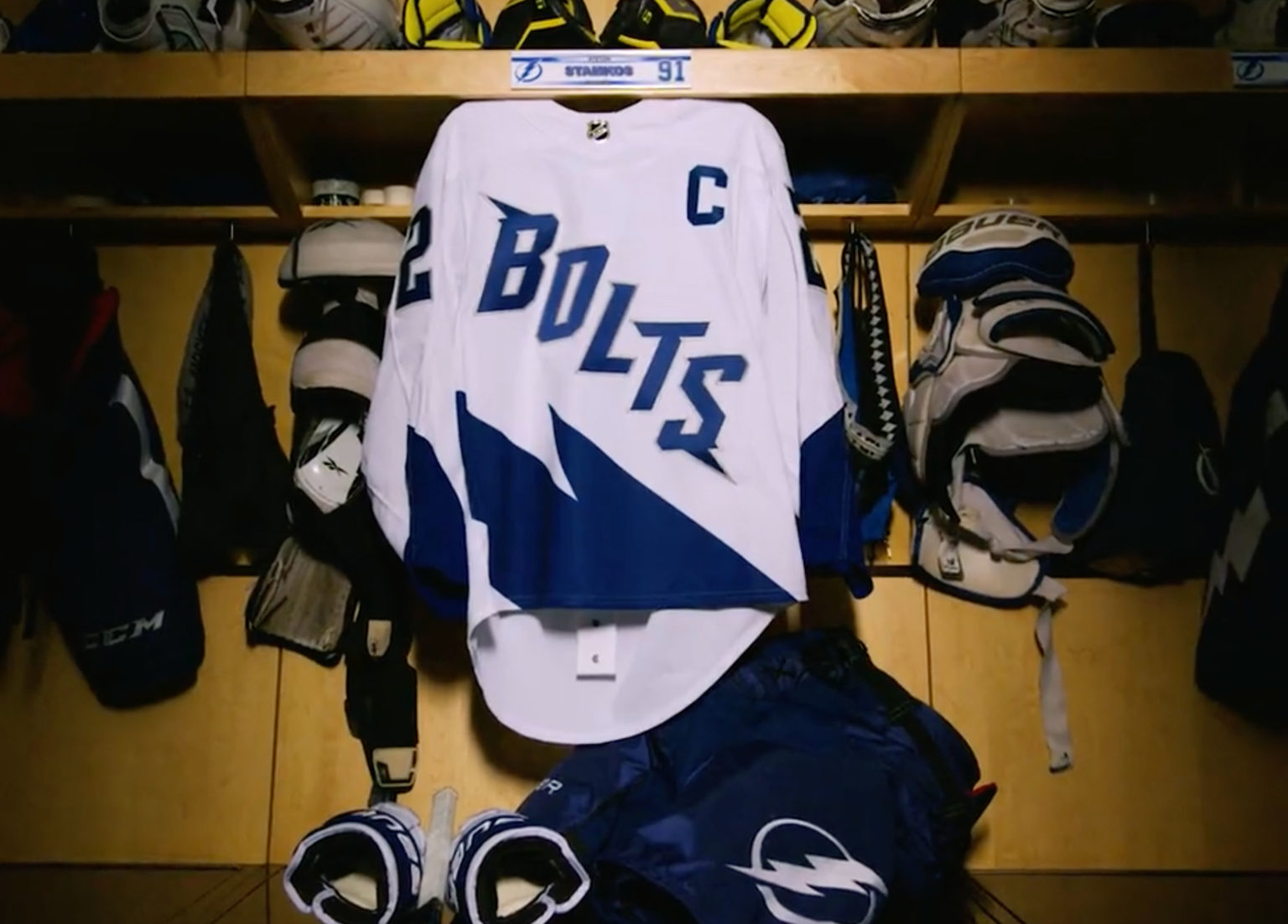 The jersey is white and blue with silver logos. The mountain from the primary logo makes up the design of the jersey. It is very similar to the Team Canada jerseys from 1972. The numbers and the shoulder logo would be a flat silver. The logo on the front would be a 3D chrome like the NHL 2014 Stadium Series jerseys. The right shoulder is blank because that is where the event logo would go.
I was inspired by the Tampa jersey and did this for fun. I don't think this jersey would make it into production. I think I could do better. I do like the chrome logo. I think I would try to keep that. In the future I may add outdoor games/jerseys to my RIAL concept.