It's day twenty four of the National Hockey League's Stanley Cup Playoffs. There was only one game last night. The St Louis Blues took on the Colorado Avalanche.
St Louis Blues vs Colorado Avalanche. Round two. Game Five. In Colorado. The Avalanche lead the series 3-1 going into the game. The Avalanche took a 2-0 lead after the first period. They mad it 3-0 before the Blues would score. The score was 3-1 Avalanche heading into the third period. The Blues would score twice to tie the game. The Avalanche would score to take the lead. The Blues scored in the final minute to tie the game. The game went to overtime. The Blues scored less than 4 minutes into overtime. The Final score was 5-4 Blues. The Avalanche still lead the series 3-2. Game six will be tomorrow in St Louis.
The Avalanche could have won the series at home but didn't. Going into game six the Avalanche can still win the series. The Blues will have a chance to tie it up. It should be a good game. The Blues will be battling to keep their season alive. The Avalanche will be battling to move on to the conference final.
Current Bracket: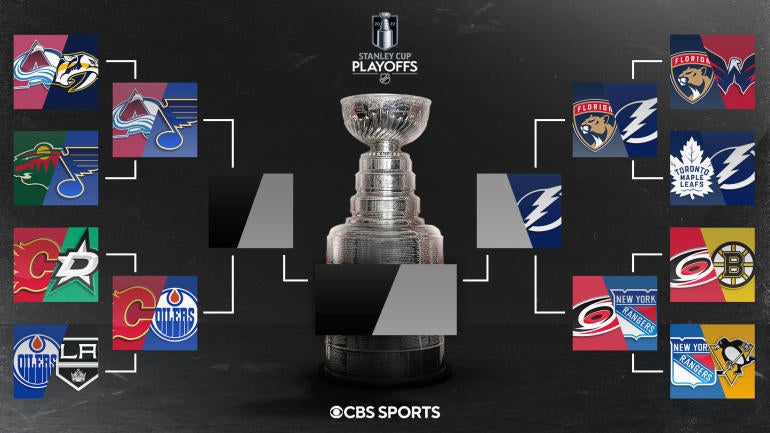 The Calgary Flames, Carolina Hurricanes, Colorado Avalanche, Edmonton Oilers, Florida Panthers, New York Rangers, St Louis Blues, and Tampa Bay Lightning have advanced to the second round. The Tampa Bay Lightning have advanced to the third round.
The Boston Bruins, Dallas Stars, LA Kings, Minnesota Wild, Nashville Predators, Pittsburgh Penguins, Toronto Maple Leafs, and Washington Capitals have been eliminated in the first round. The Florida Panthers have been eliminated in the second round.
Here are the upcoming games:
New York Rangers vs Carolina Hurricanes. The series is tied at 2-2. One of them will take the advantage today. Tonights Game could be the series deciding game. The 3-2 lead will be a huge advantage for either team.
Edmonton Oilers vs Calgary Flames. The Oilers are in a position to win the series today. They have been playing phenomenal hockey so far in this series. It will be a huge achievement for the Oilers if they win. The last time they mad it to the conference finals during 2005-06 they made it to the Stanley Cup Final. The Oilers definitely look like they are playing better hockey then the other three western conference teams at the moment. What can the Flames do? They would have to win three straight and I don't see that happening.