Project Warhawk is what I have decided to code name my nerf loadout. Originally this project was going to be ready for Ragneroctober Fest. That event isn't happening this year at least as far as I am aware. That loadout was going to be a modified Recon MK2, modified Mega Bigshock, and modified sweet revenge. I was going to paint all of the nerf guns yellow and black. The gear would have been tan with black and yellow tape. I was going to go with a group and we were all going to have black and yellow as a theme. The group was called the Neon Gang but has since changed to Snek.
In revamping the loadout for 2021 I made two mock loadout's. I also designed three paint jobs for the nerf guns I will be using in this loadout. I named the paint jobs Yellow Jacket, Tiger Shark, and Stingray. The two mock loadout's are named Snek and Tiger Shark.
Snek Loadout
---
I know I am not the first person to want to paint guns yellow and black. Even Nerf made a variant of it for the Hammershot. I wanted this loadout to look somewhat industrial without looking too realistic. I also put a place for Velcro so I can put Velcro patches on the blasters. I ended up picking the Adventure Force Nexus Pro as the primary blaster for this loadout. I was going to go with the Jet Blaster CEDA. The price difference is why I decided to go with the Nexus Pro. As a secondary blaster, I chose the Nerf Rival Saturn. I think it is a solid blaster out of the box. For a handgun style blaster, I chose the Nerf Rival Knockout. It's another solid stock blaster. The last gun in this loadout, for now, is the Nerf Mega Bigshock. I chose the Mega Bigshock so I would be able to shoot mega darts. This loadout allows me to shoot three to four different types of ammo. That can come in handy if any type of ammo has special abilities in the game.
Mods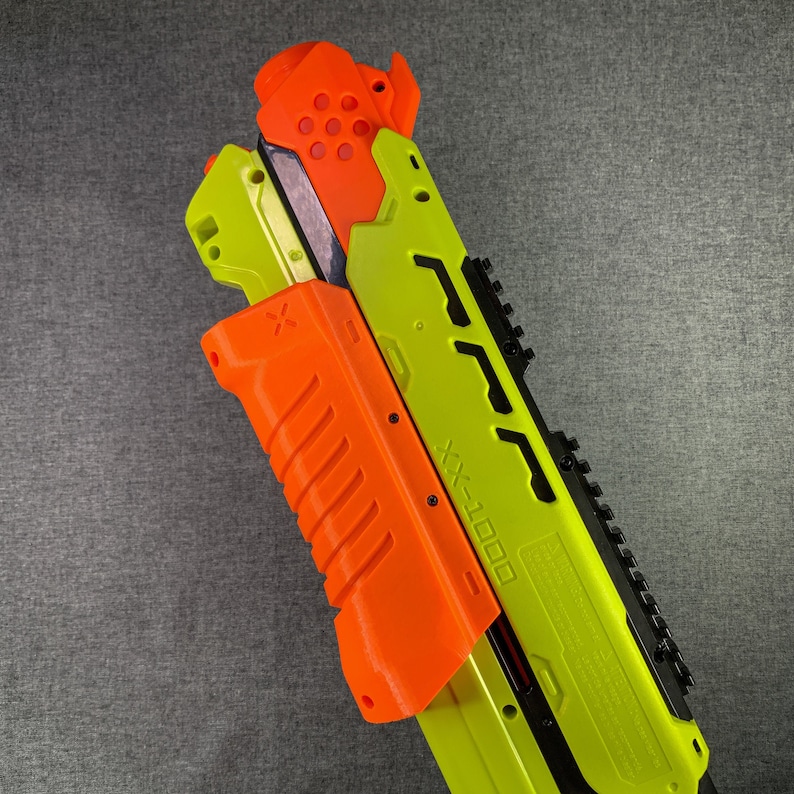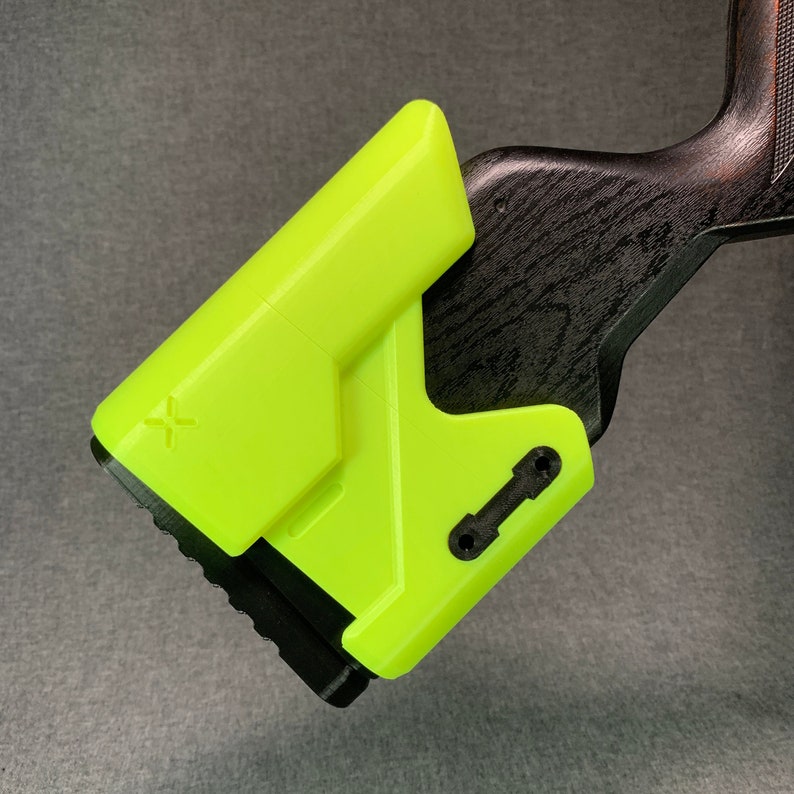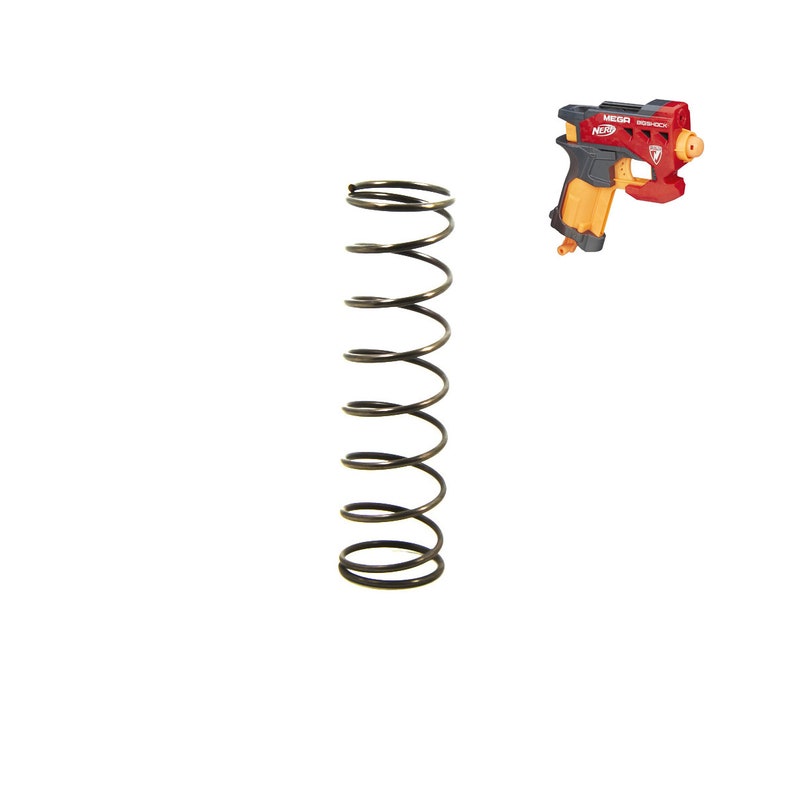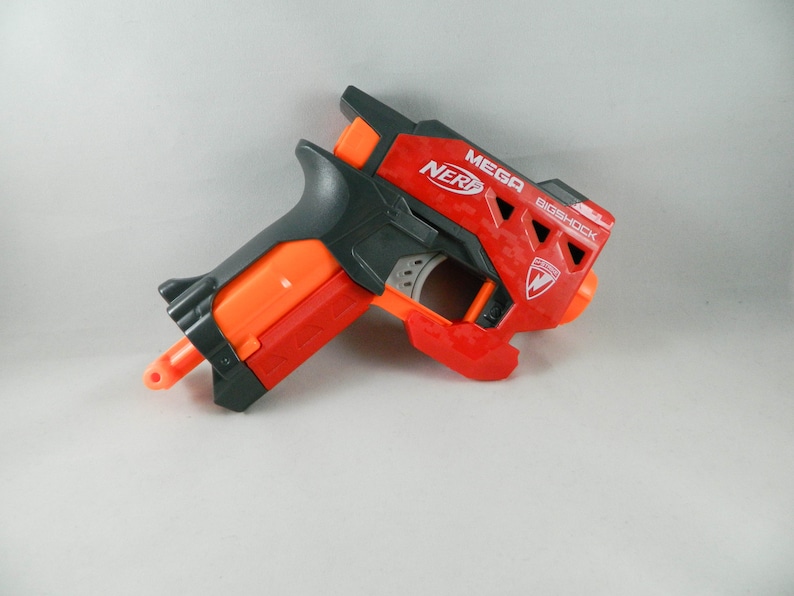 The Nexus Pro will be the most modified of the blasters. I am going to get a top rail extension, a buffer tube sling mount, a scare barrel, and an FPS tuning cap for the Nexus Pro from Out Of Darts. I will also get a stock for the Nexus Pro. I have not decided on which one to get yet. For the Rival Saturn, I will be getting a pump grip upgrade and a stock extension from Etsy. The Rival Knockout will be the only unmodified blaster. For the Mega Bigshock, I will be upgrading the spring. I will also be getting a comfort grip for it.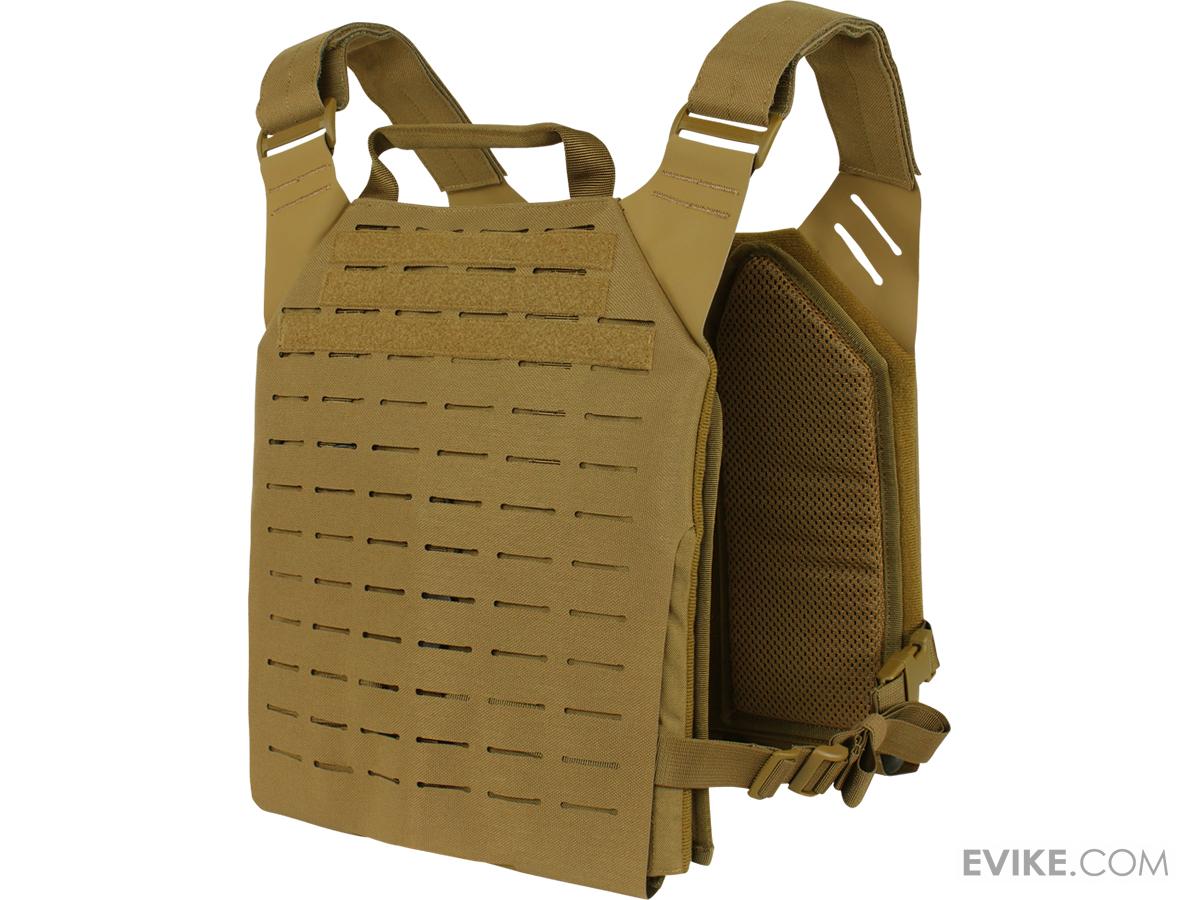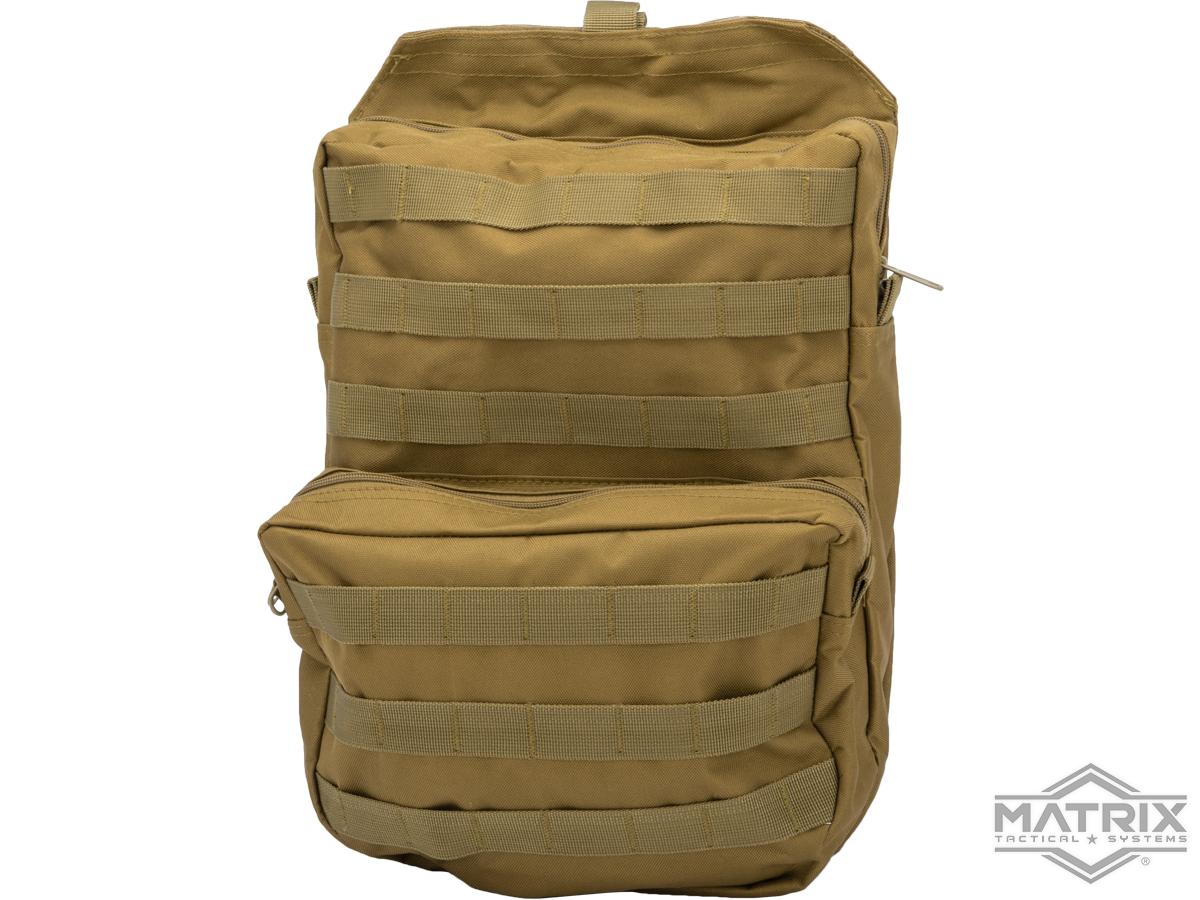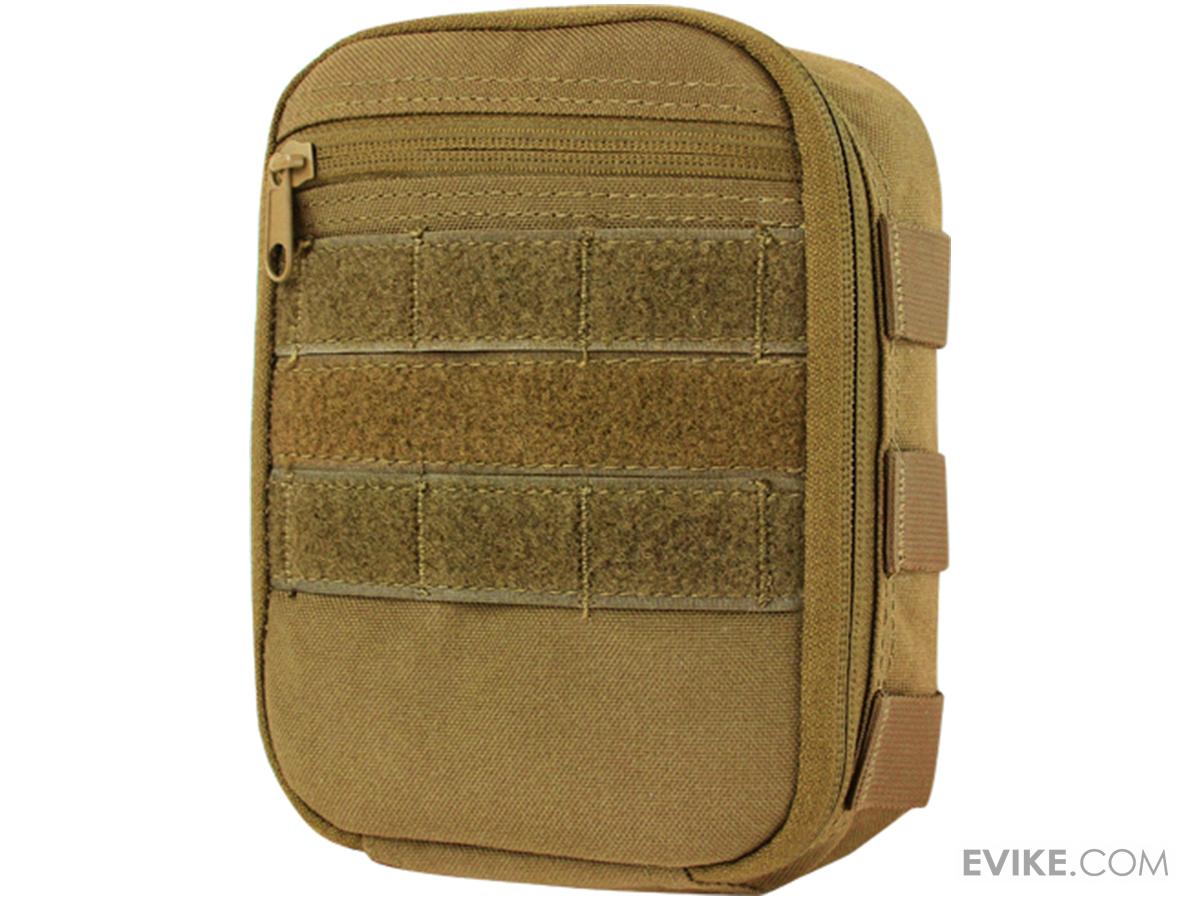 The gear for this loadout is all tan. The gear starts with the vest. On the vest is six mag pouches. Giving me quick access to seven mags (6 on the vest, one in the blaster). Above that is a radio pouch. The radio pouch holds the Mega Bigshock. Also on the front of the vest is a shotgun shell holder. I will be using that to hold extra mega darts. On the back of the vest is a hydration pouch with a backpack. The backpack holds extra ammo, blasters, and anything else my team needs. Along with the back will also be using a sidekick pouch. The sidekick pouch is going to be used for carrying smaller items. Also on the back of the vest if a scabbard for the Rival Saturn. Most of the back gear will only be used for games that are going to be over three hours long. So must of it won't be used or will be dropped off in a safe place.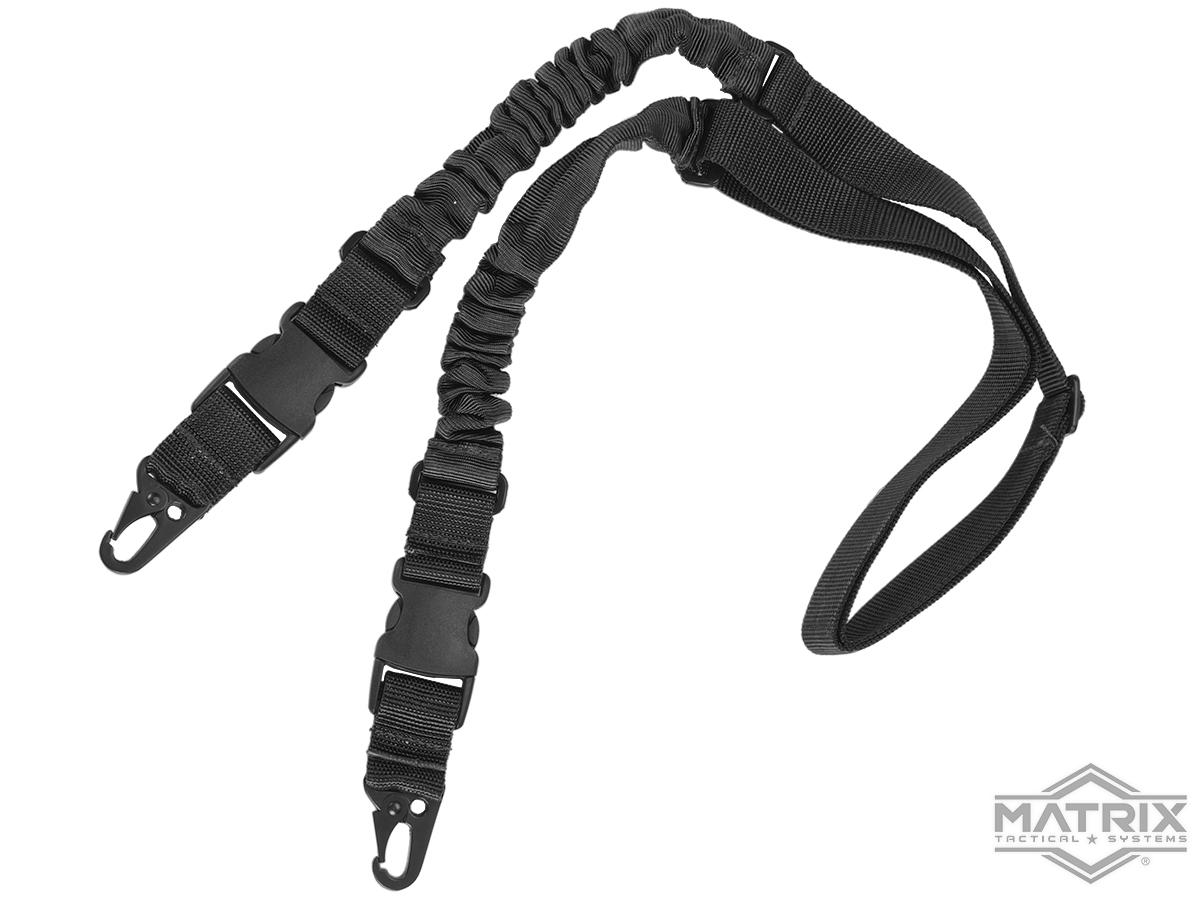 The only thing on my head will be a tactical hat. I was also thinking about using Spy Optic Shield ANSI Z87.1 goggles as my eye protection. I will use a sling with the Nexus Pro for quick drops. I will also have gloves available for me to use if I want to use them. In the past, I have found that gloves can get in the way of efficiency.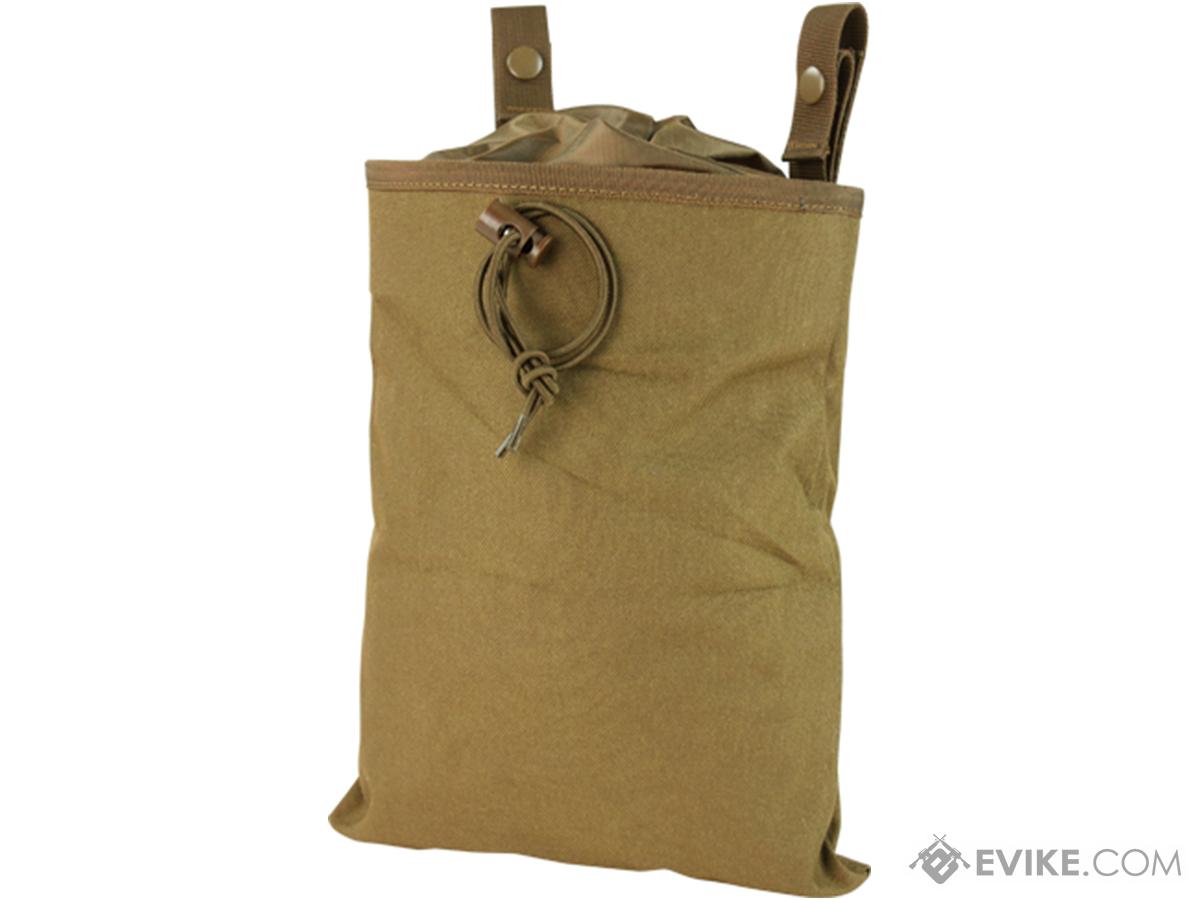 My belt rig is pretty simple. It's a belt with a dump pouch. Additionally, the belt will hold Rival speed loaders for the Rival Saturn. If the speed loaders don't end up working on the belt then I will find space on my vest.
For my right leg rig, I have a holster for the Rival Knockout. Attached to the holster is a universal wrap-around holster that will hold a foam hatchet. The Nerf Vigilance, Nerf Klaw Hatchet, Nerf Z-Wrench Axe, and a LARP tomahawk are all options I am considering. Using a foam hatchet will all depend on if games allow for it.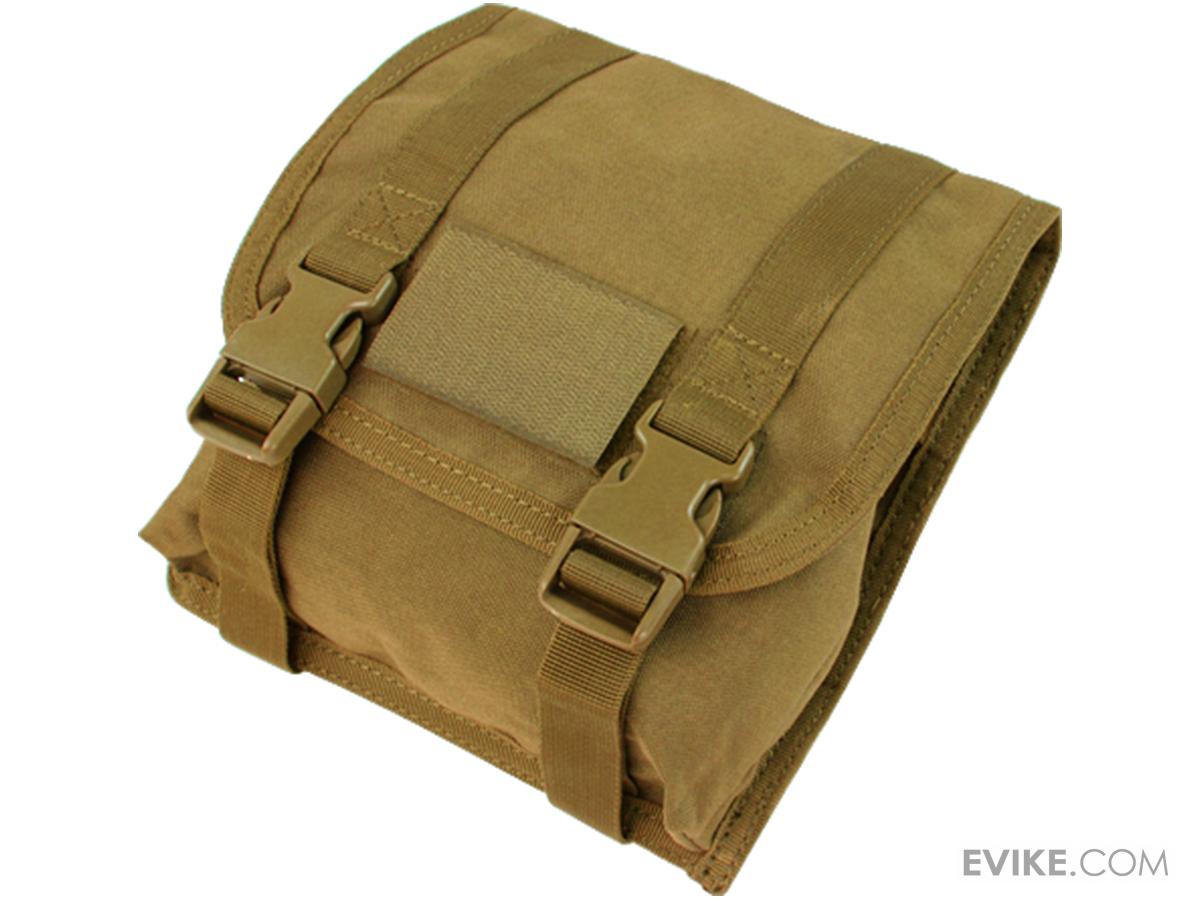 For my left leg rig, I will have a molle drop leg panel. Attached to that will be a general-purpose pouch used to carry additional ammo and mags.
Underneath my gear, I will be wearing a black and yellow shirt with black and yellow tape on the shirt. I don't want my whole loadout to be tan. If I do that it can be seen as too realistic.
Tiger Shark Loadout
---
With the Tiger Shark load out all of the blasters will be the same. Some of the mods may be different but all of the blasters will be the same. All of the gear will also be similar if not the same but in OD green.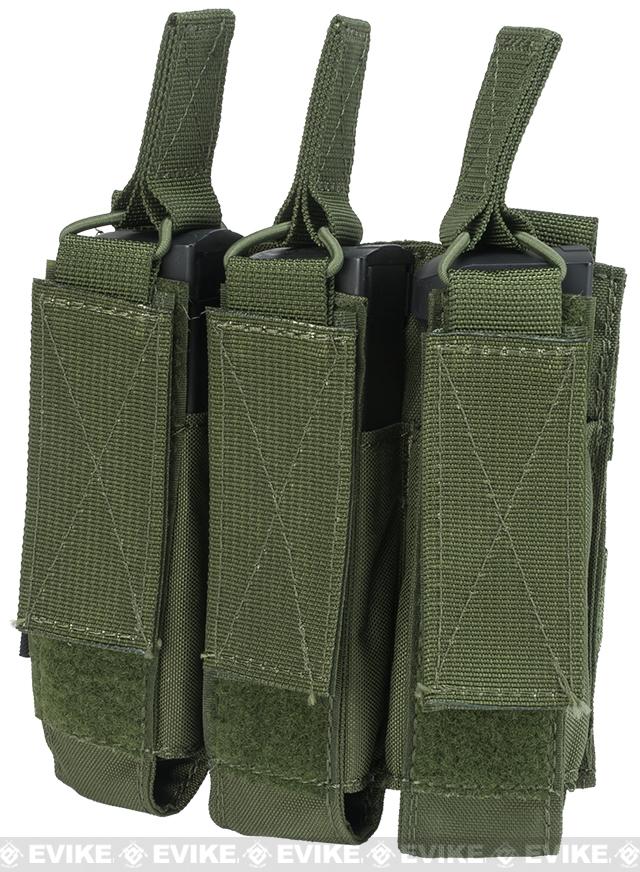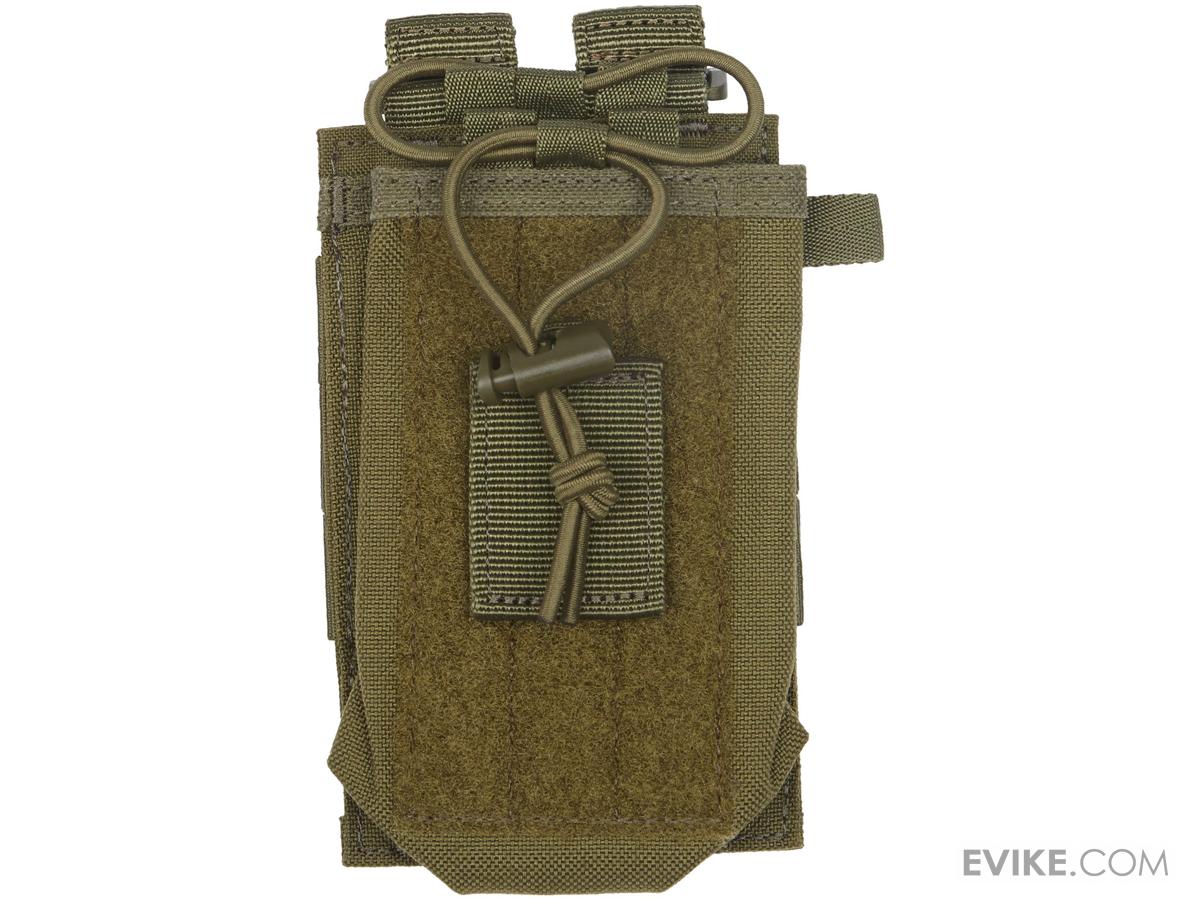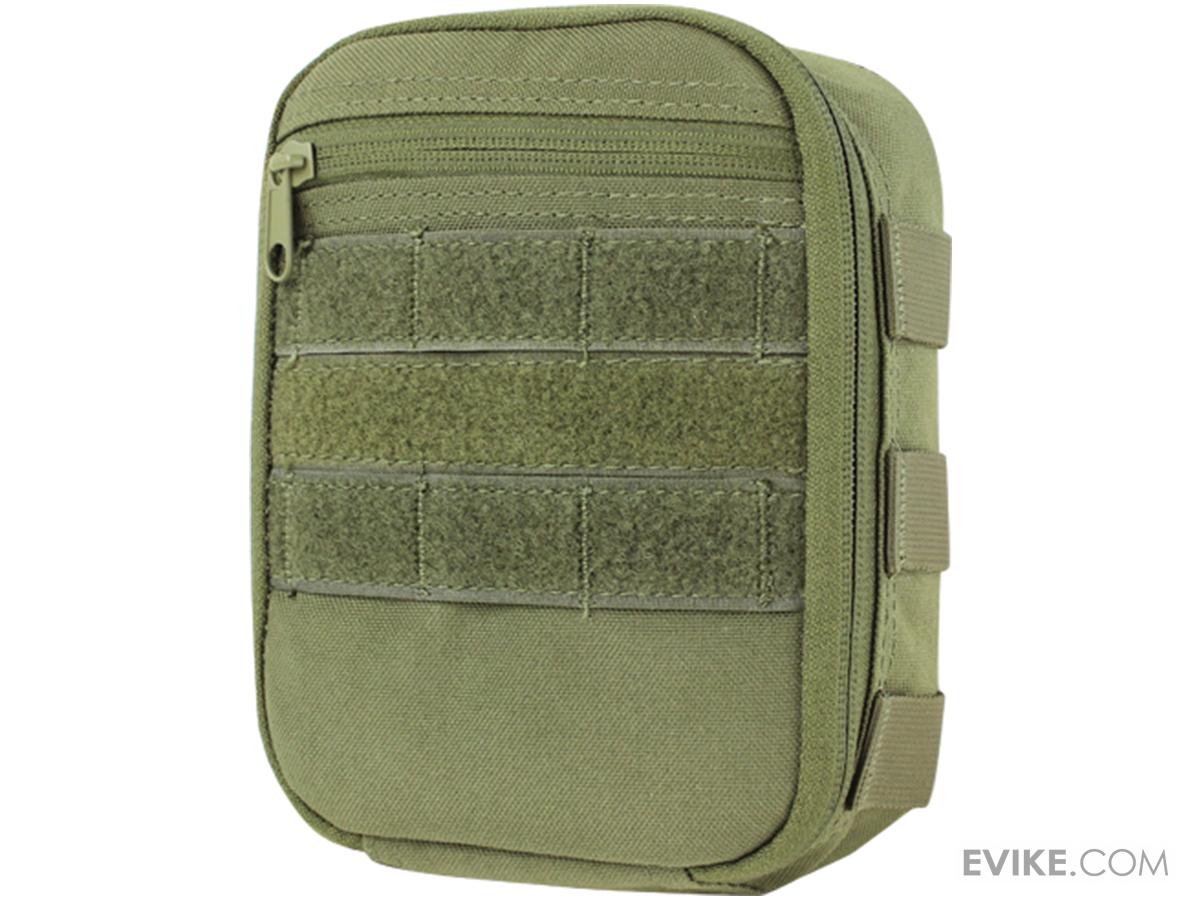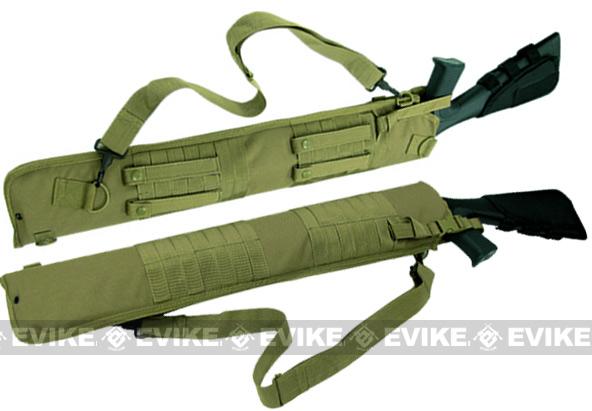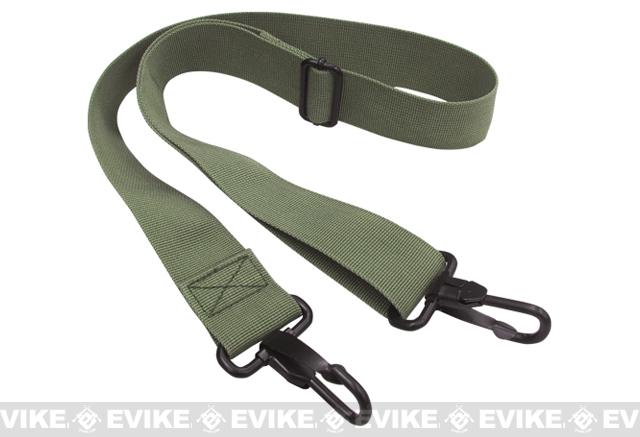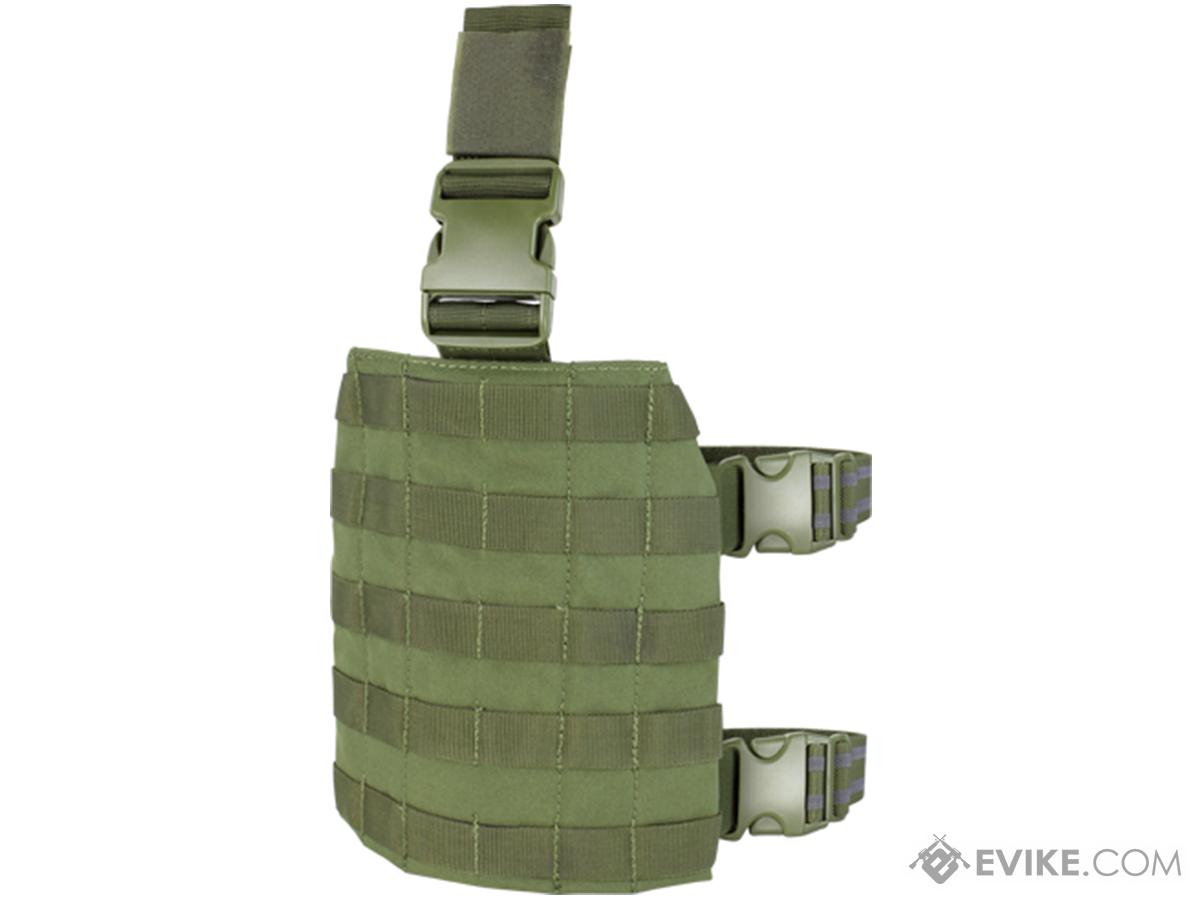 The concern I have with the Tiger Shark loadout is that it might be too real looking for most games. My plan for this is to make a third paint job with most of the same gear. The main difference in gear being wearing blue with OD green instead of all OD green. This third paint job I call Stingray.
That's it for what I will be doing for project Warhawk. I will be doing update blogs as this project moves forward. I hope to have this project or variation of this project completed by October 2021. I do have other Nerf projects I am working on. Stay tuned for those.